colombian art in the u.s
Volcan Ediciones is an Editorial house based in Bogotá, Colombia and is proud of representing Colombian Art worldwide. This time taking it to the States through Colombian Art in the U.S, an international illustration exhibition, showcasing  68  illustrators  with more than 100 art pieces. Proud of being supported by galleries such as The living Gallery in Bushwick, Brooklyn, Black Canvas Gallery in Wynwood, Miami and Casa Tinta in Bogotá, cities well known for their role in the arts and design field.
opening exhibition & drawing club
LIVING GALLERY - BROOKLYN, NY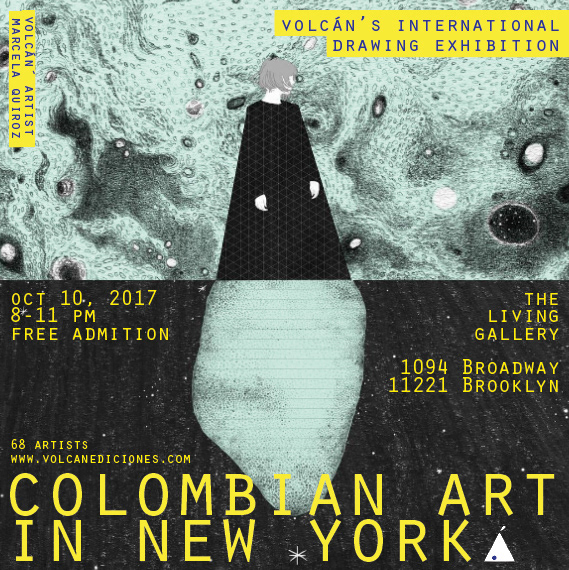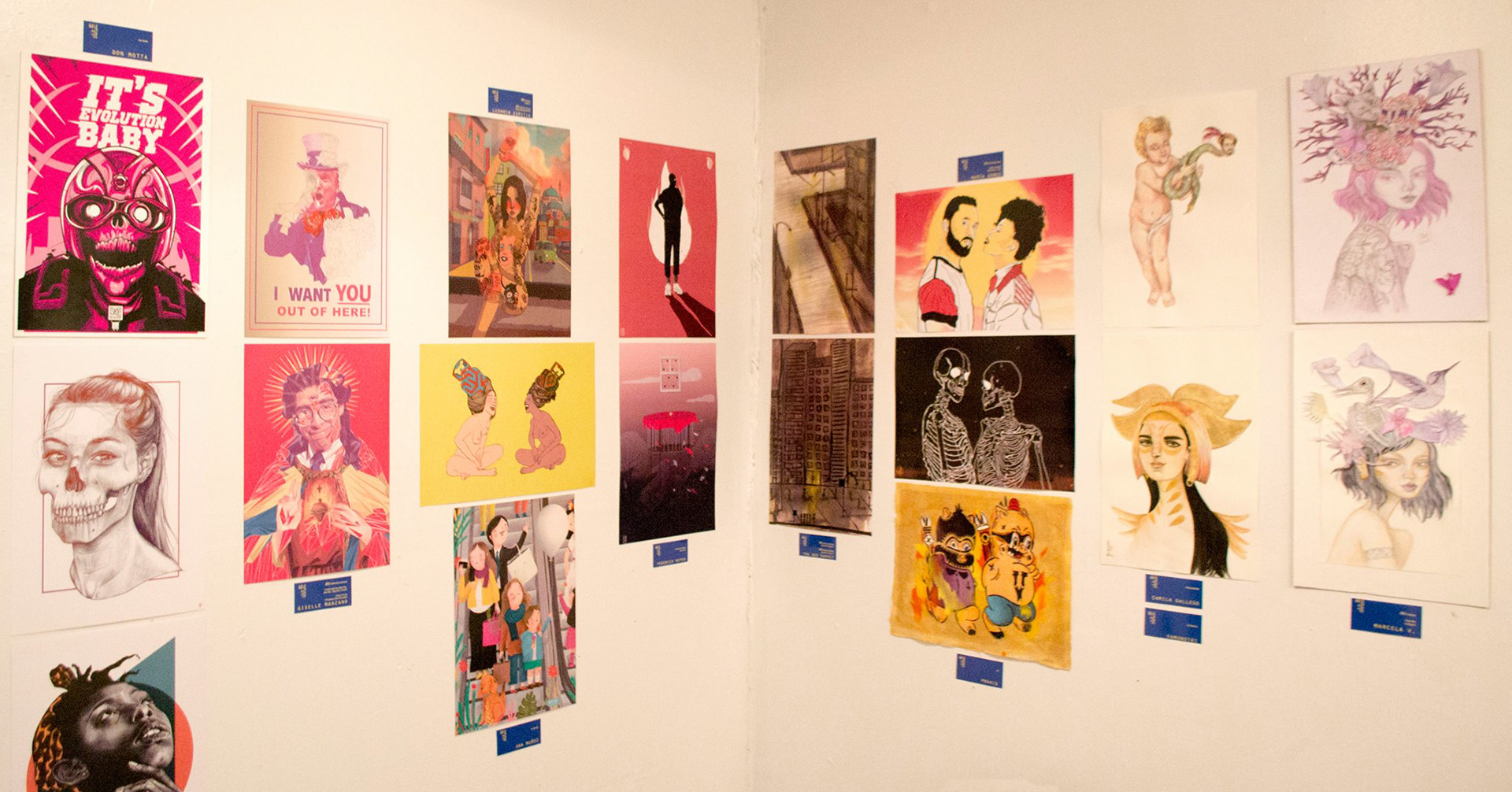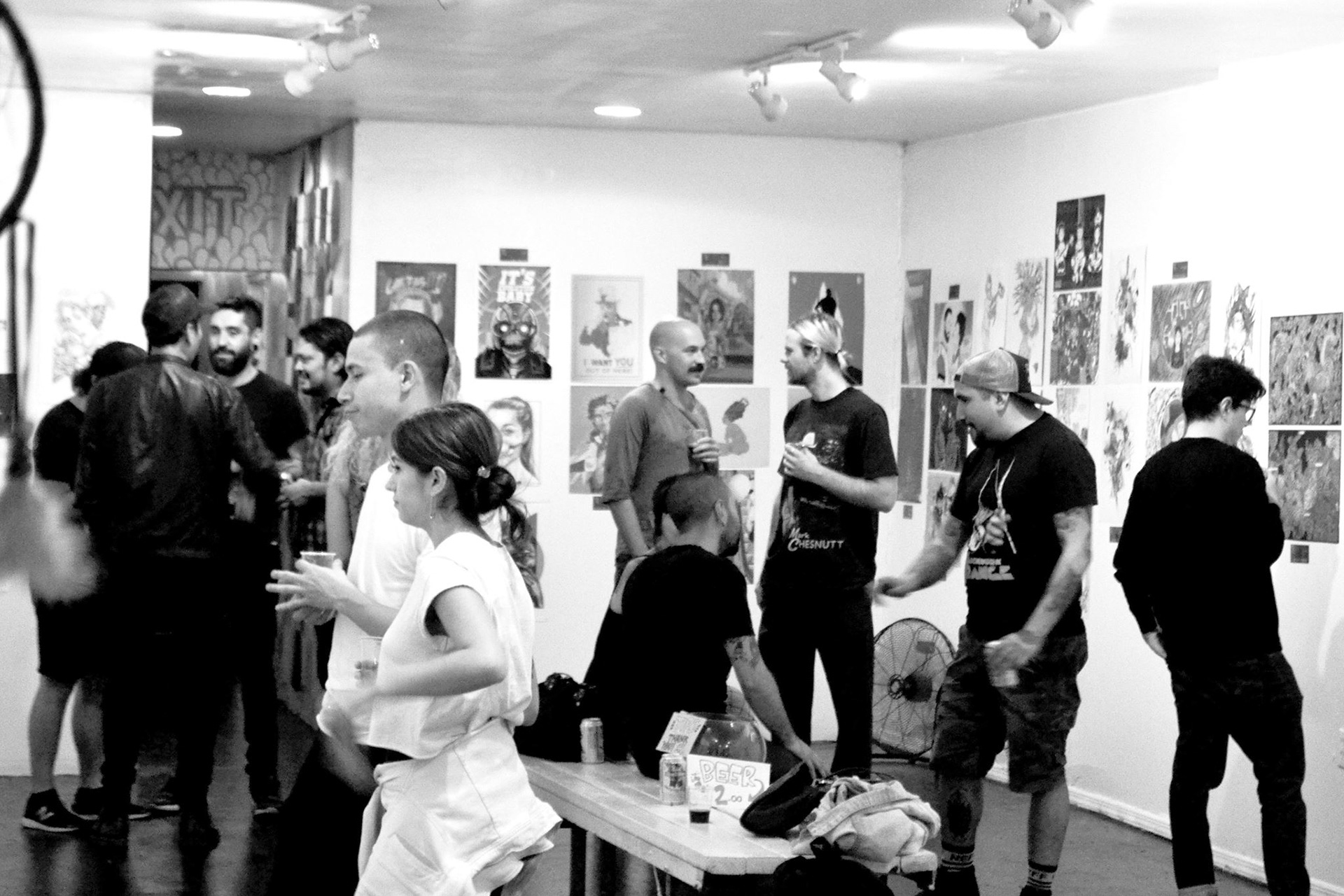 ART AT THE BUNKER
BUNKER COLLECTIVE- BROOKLYN, NY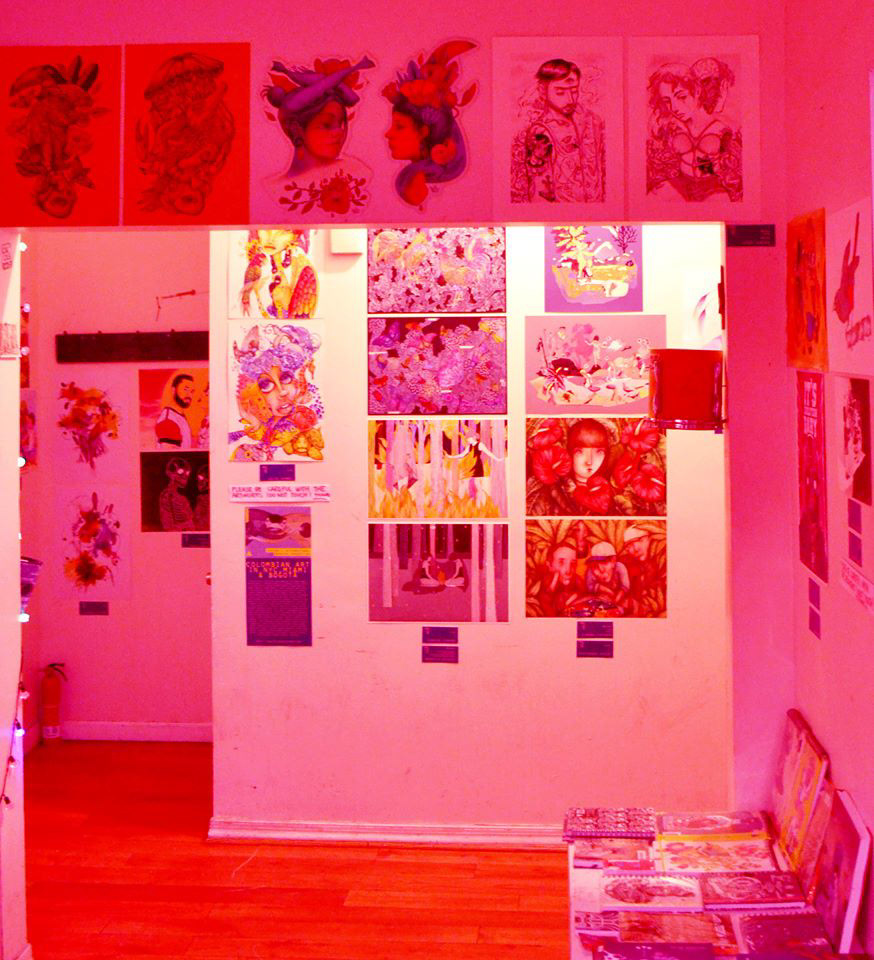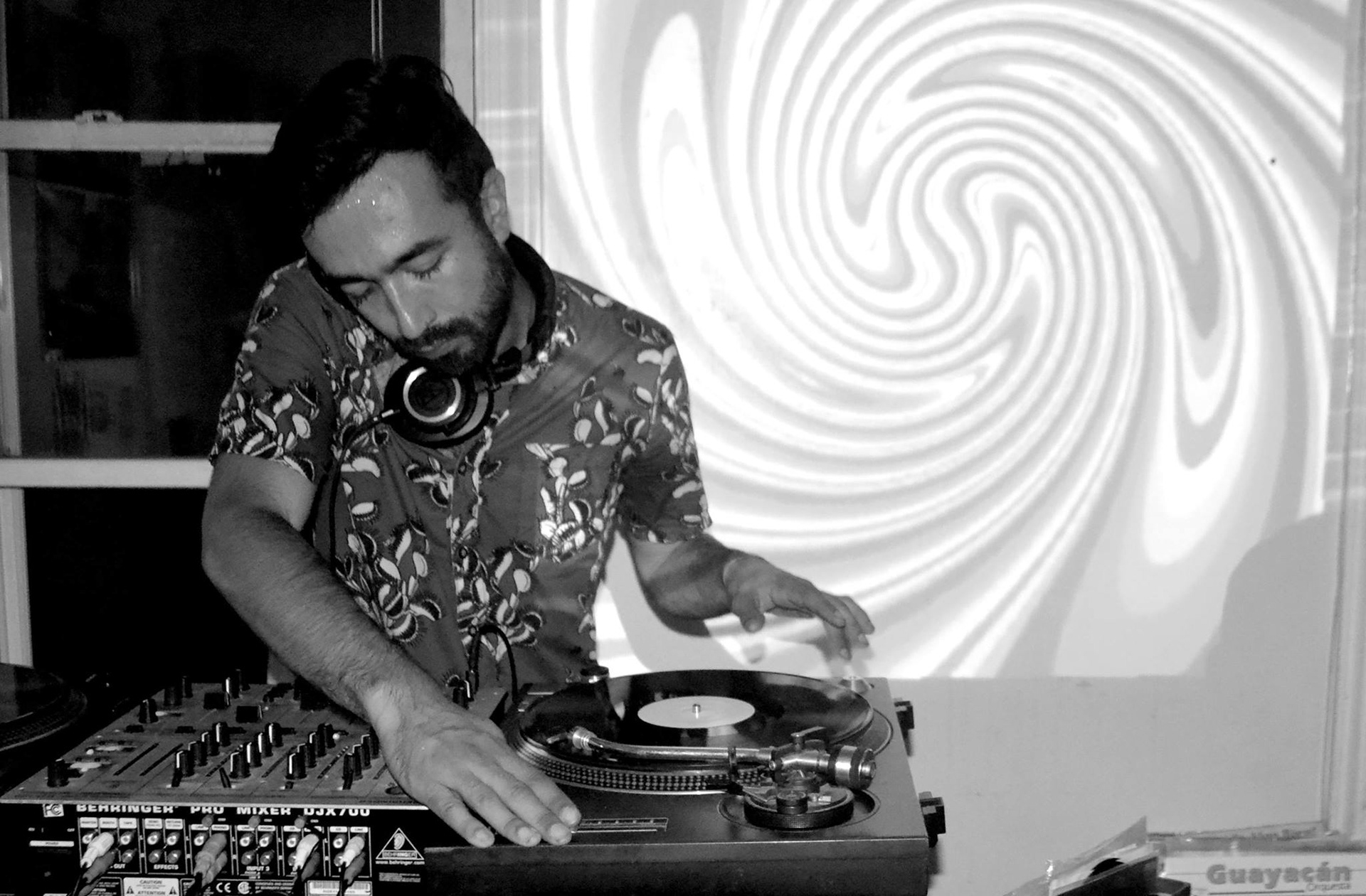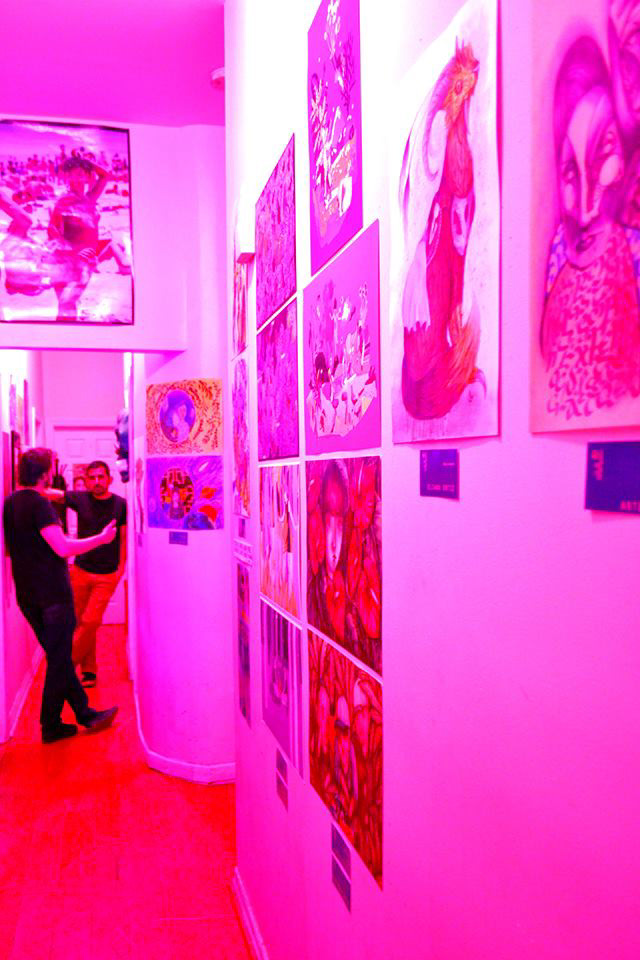 EXHIBITION & DRAWING CLUB
BLACK CANVAS GALLERY - WYNDWOOD, MIAMI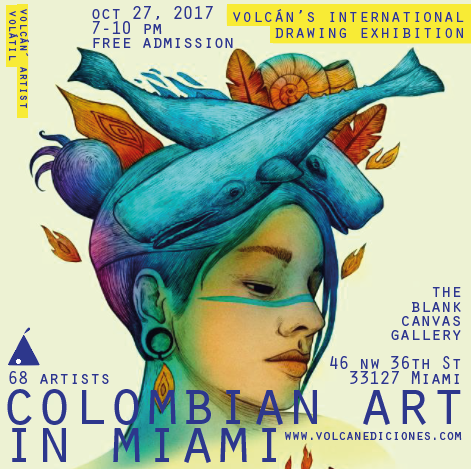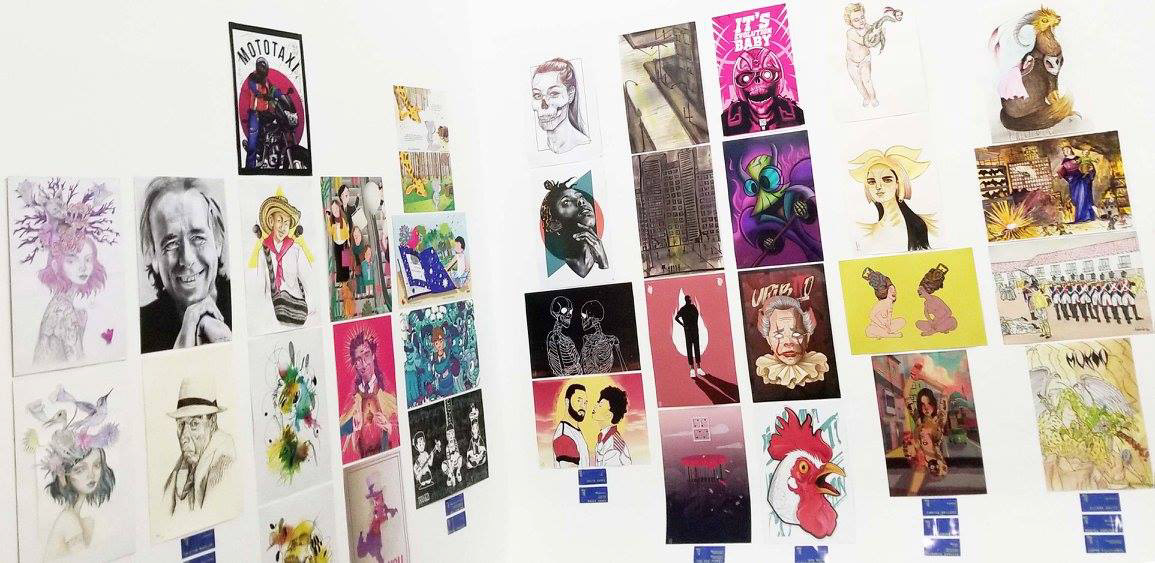 _____________________________________________________________________
Hall de Artes Universidad de Boyacá -Tunja, ColombiA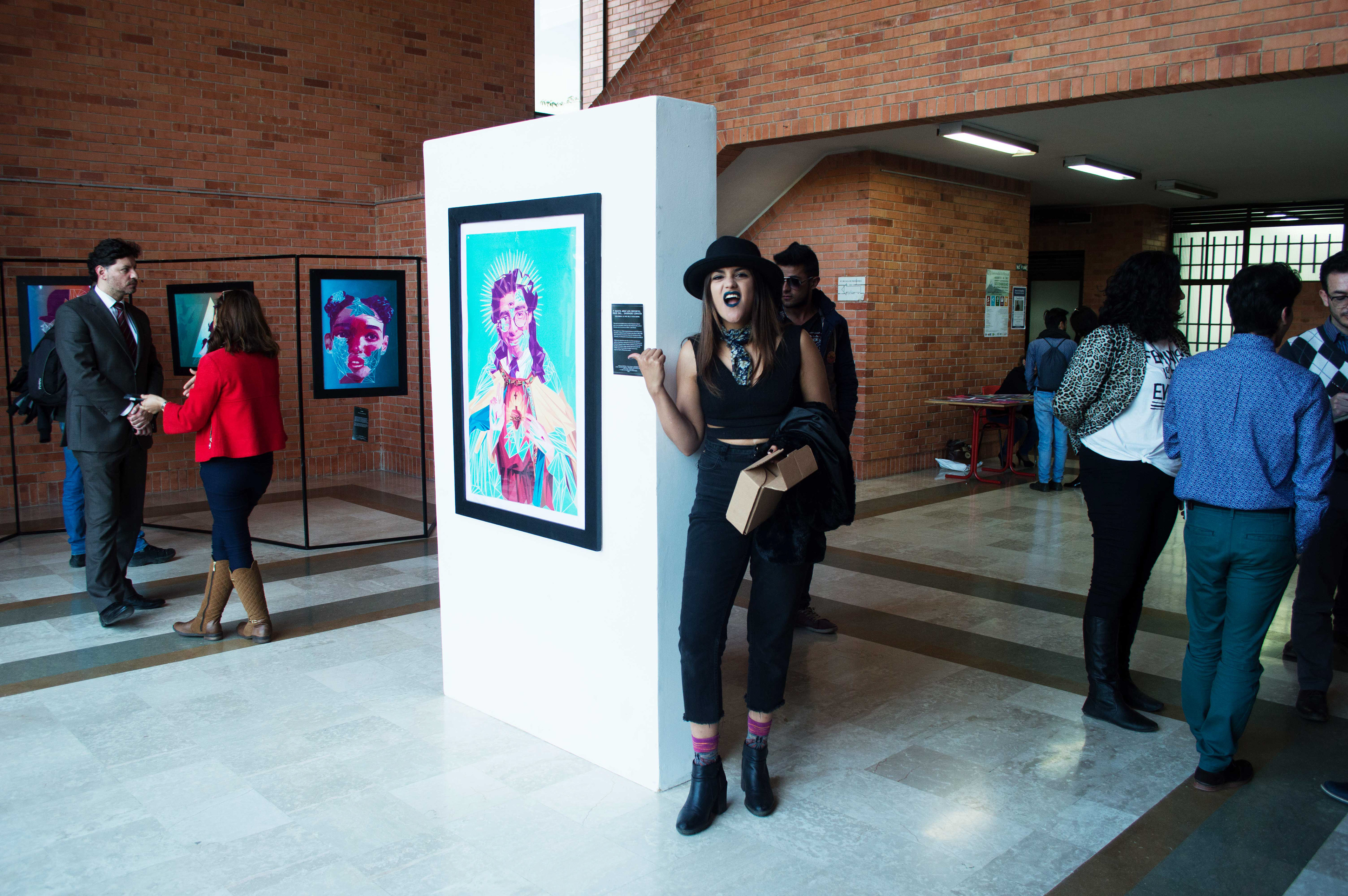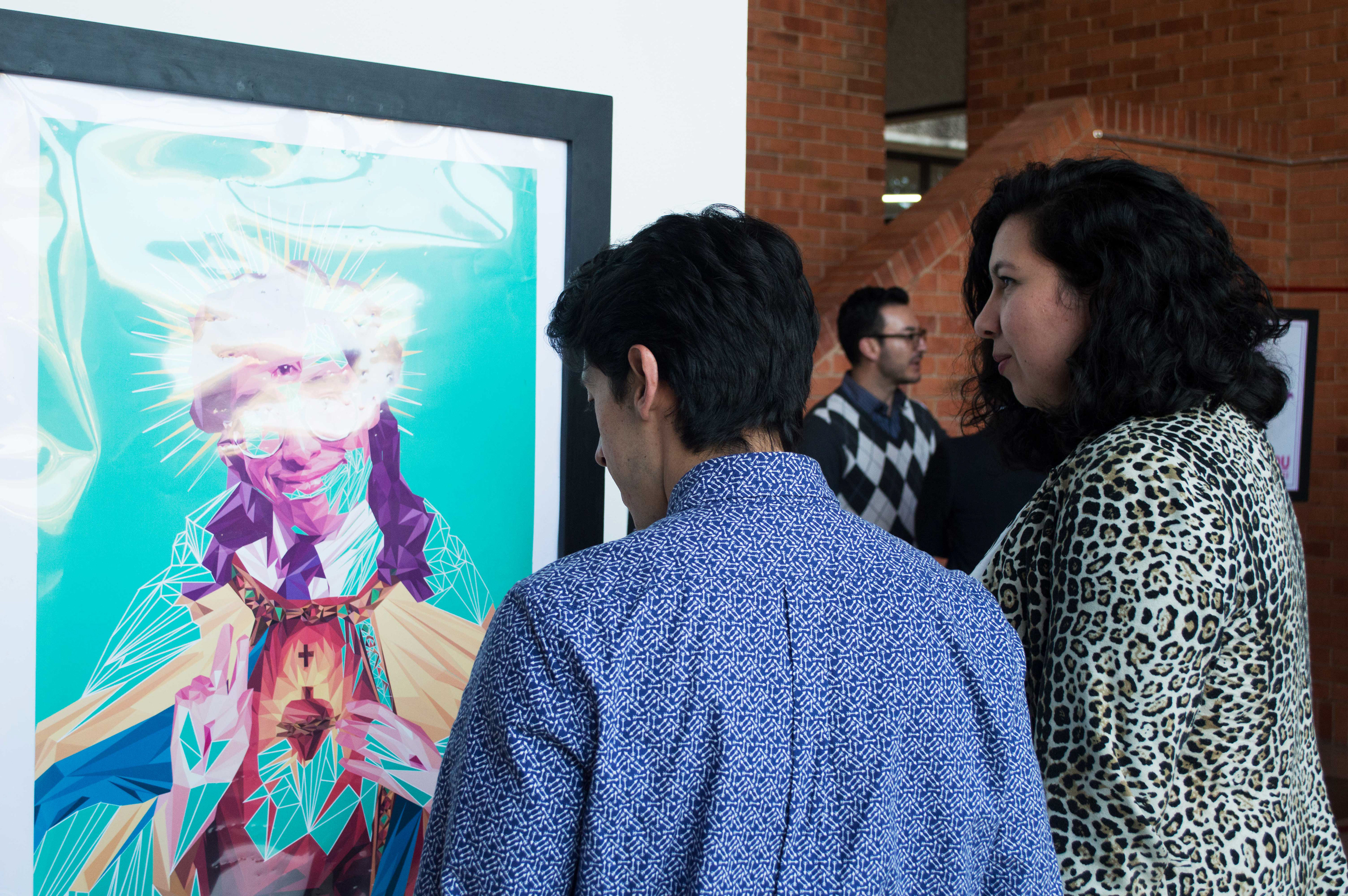 Giselle Manzano Ramirez, now a graduate student has the honor to be the first graphic designer from the Architecture, Design and Urbanism School on having an exhibition at the Universidad de Boyacá´s Arts Hall, opening a space to future graduate students to showcase their graphic work.
Minimal Complex is the collection of illustration of the artist in which the viewer can appreciate the before and after decomposing the careful and complex process of creation and geometric study through triangles of different sizes and colors. Giselle takes into account light, shade and volume to give them life.
_____________________________________________________________________
Galería El Cuarto, U.P.T.C-Tunja, Colombia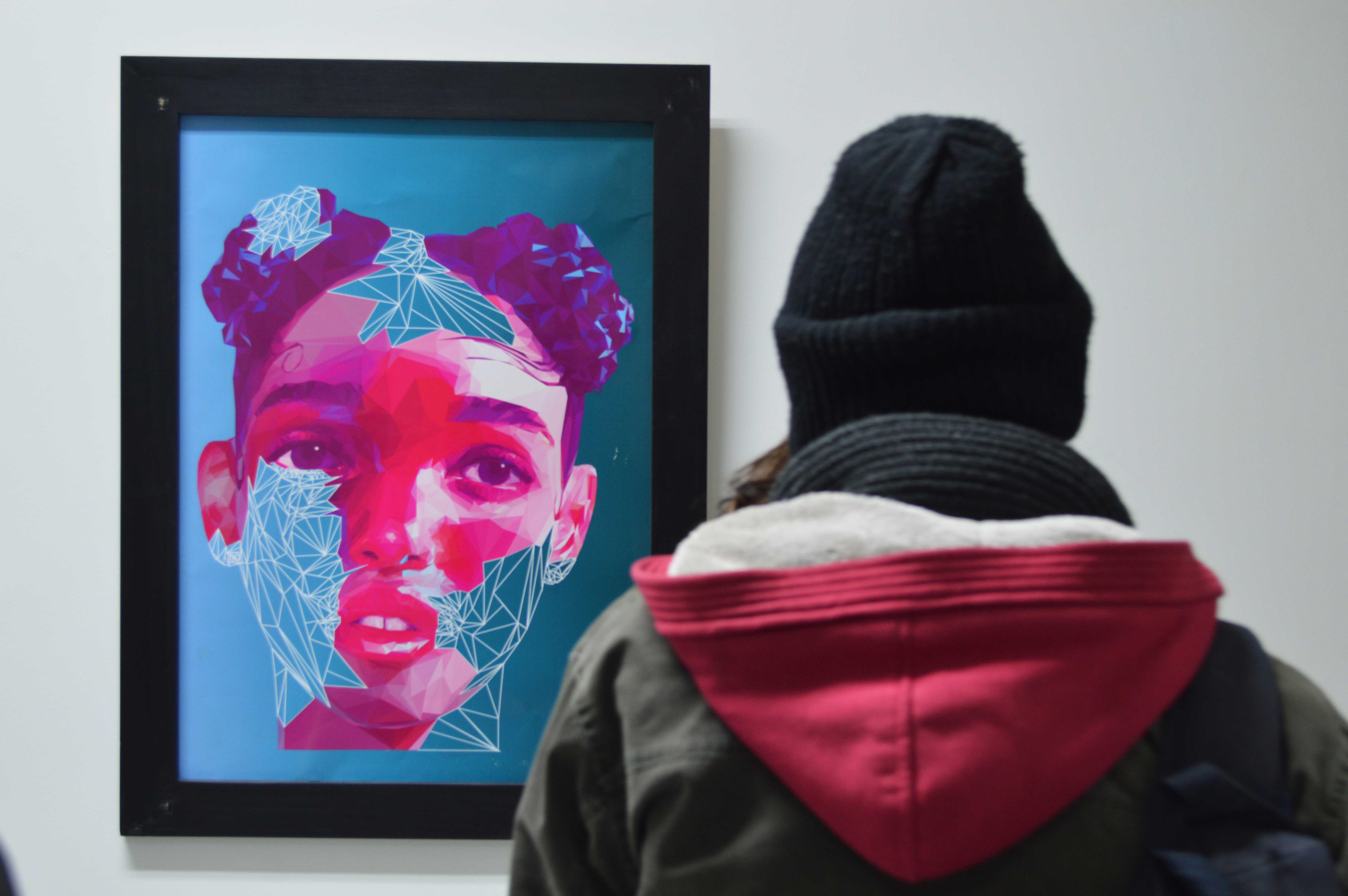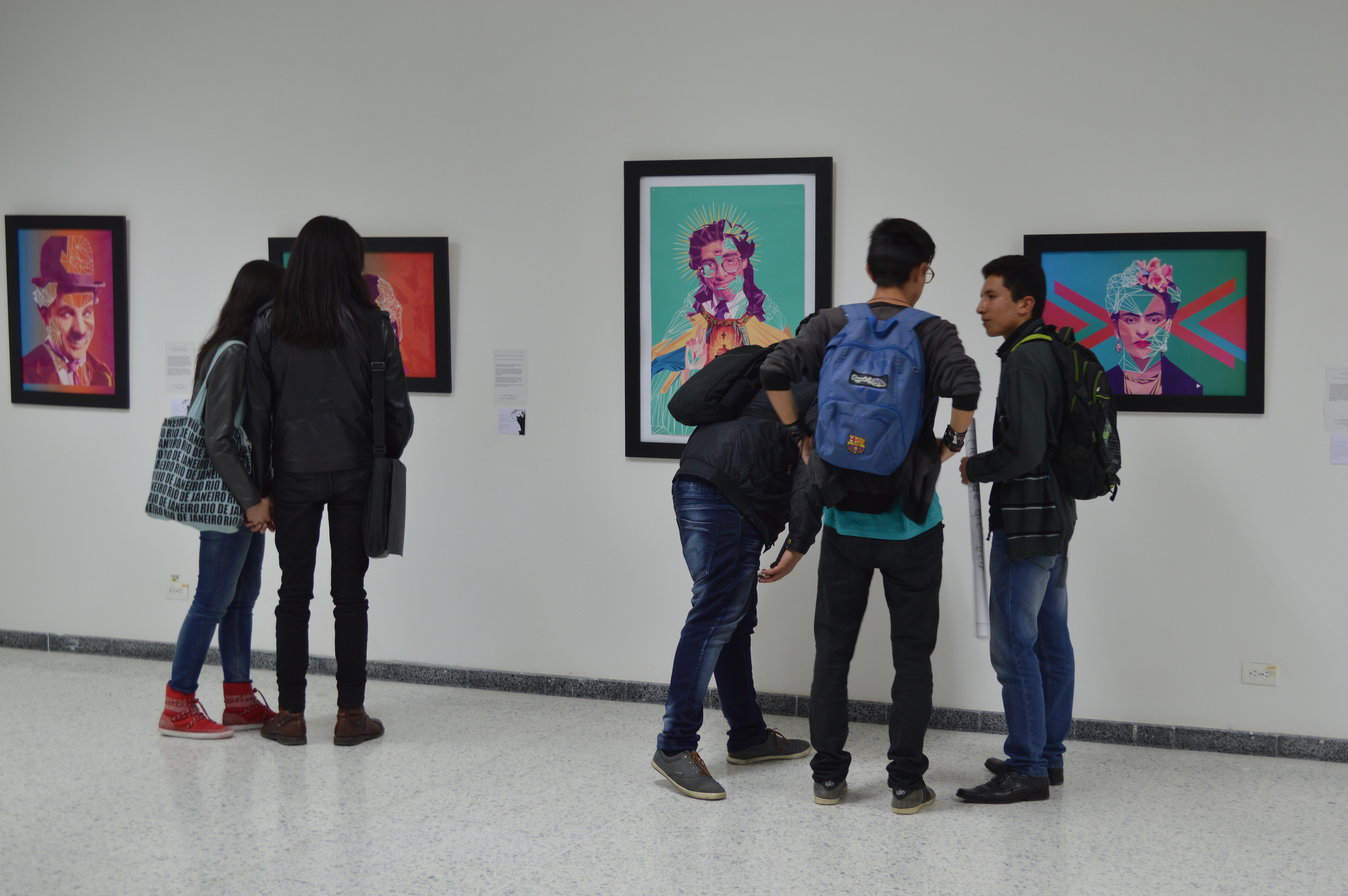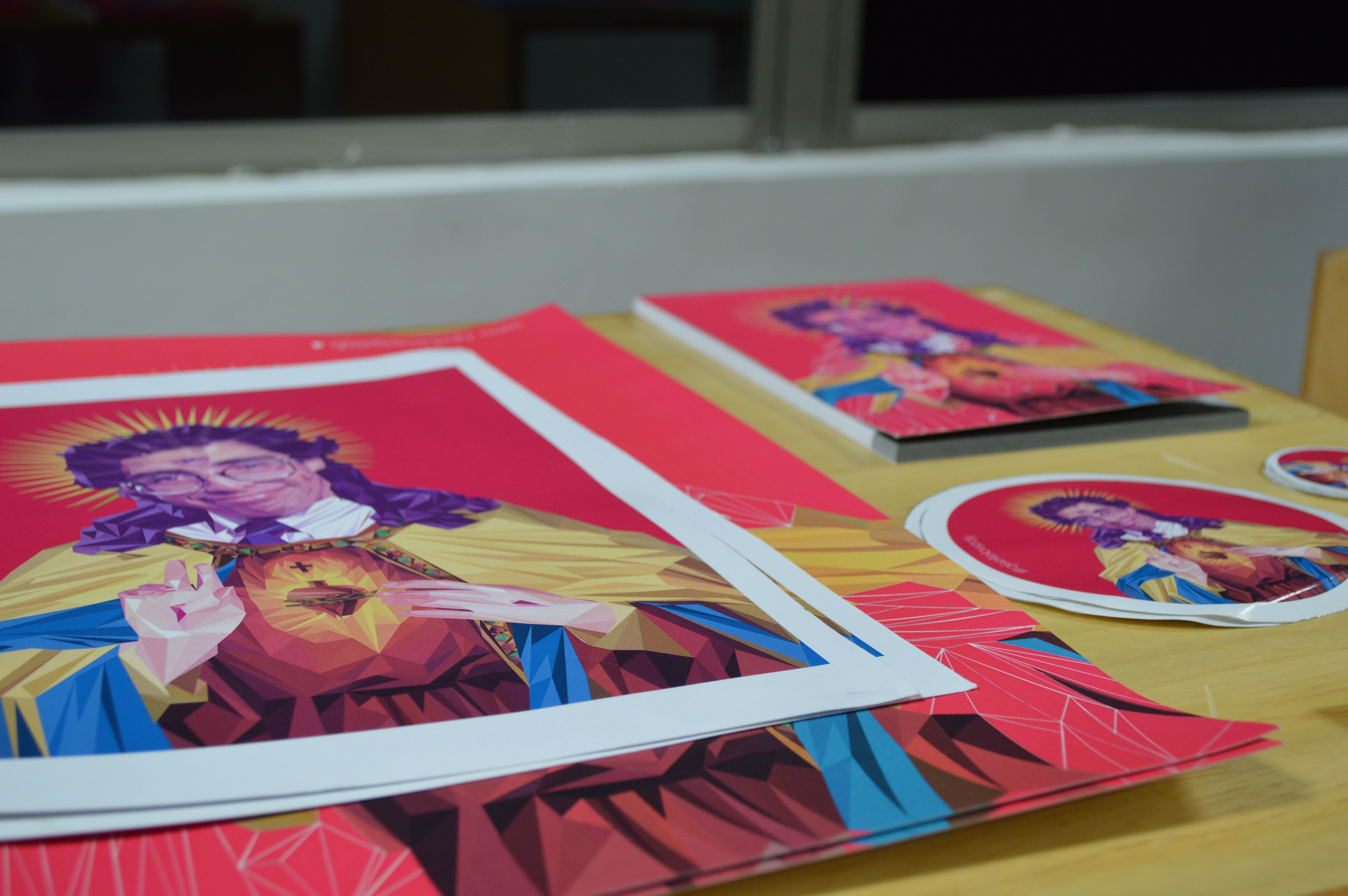 La ilustración, como escenario de diálogo y encuentro de ideas, tiene importantes y reconocidos exponentes en Colombia, sin embargo, pocas veces se exalta el trabajo de las mujeres ilustradoras que como en esta ocasión, han querido compartir un mismo espacio.
Esta exposición reúne una muestra del trabajo adelantado por siete talentosas mujeres, que siendo aún estudiantes, desde la diversidad de expresiones y técnicas se reúnen para compartir sus creaciones. Es así que retrato, palabra, realidad y sueño, son algunos de los intereses que convergen mediante el arte y la imaginación.
________________________________________________________
Minimal Complex- Giselle LowPoly
Sala de  Exposición Carlos Drews Castro-
Pereira, ColombiA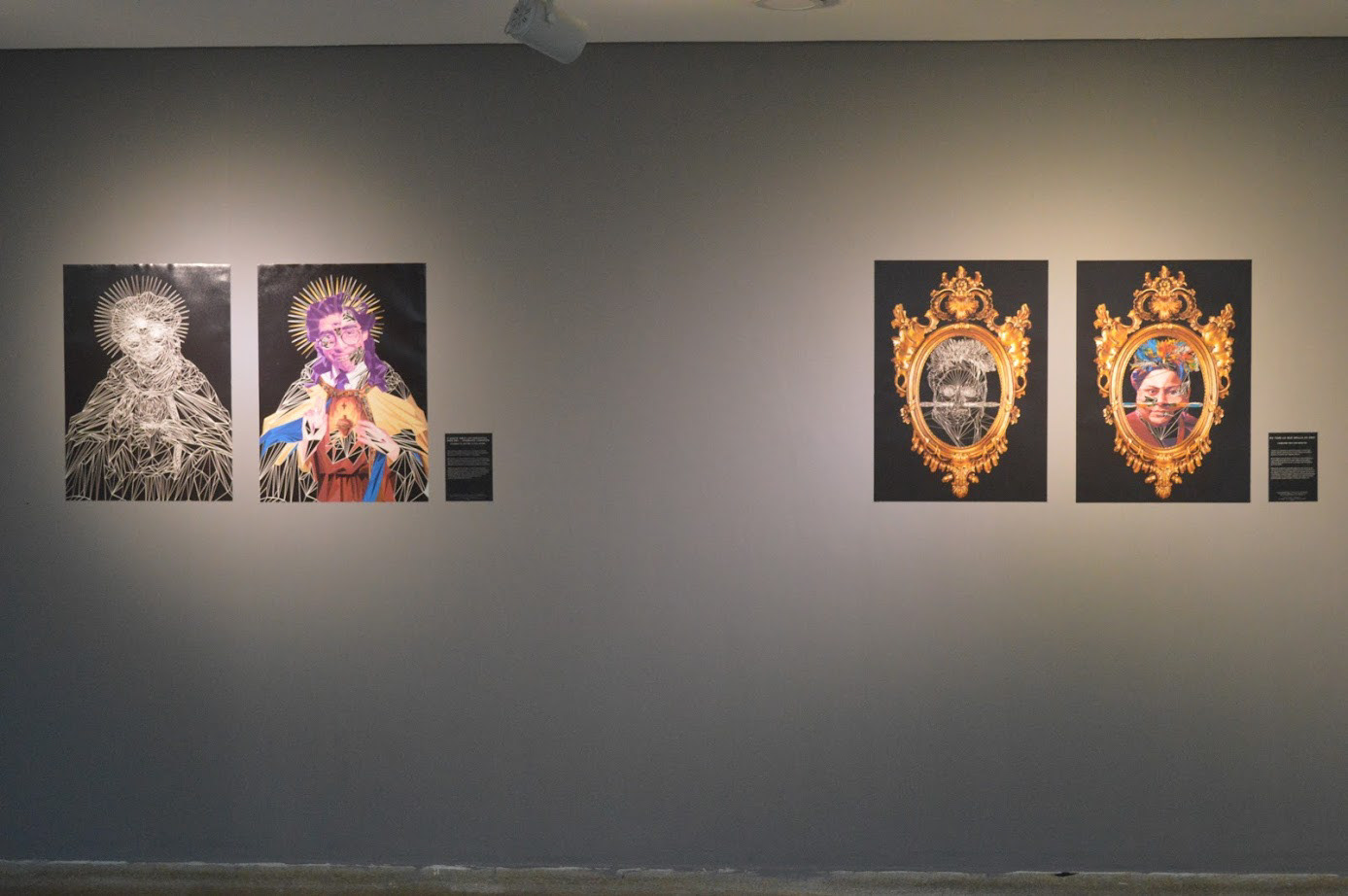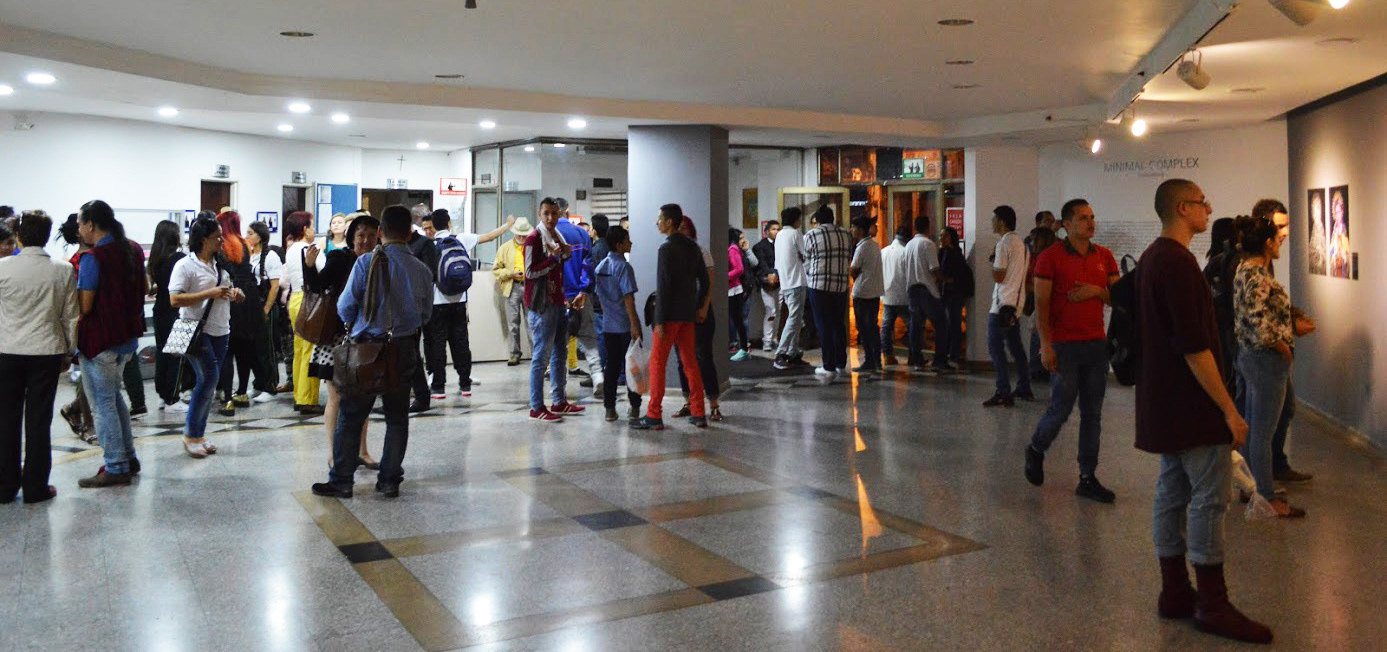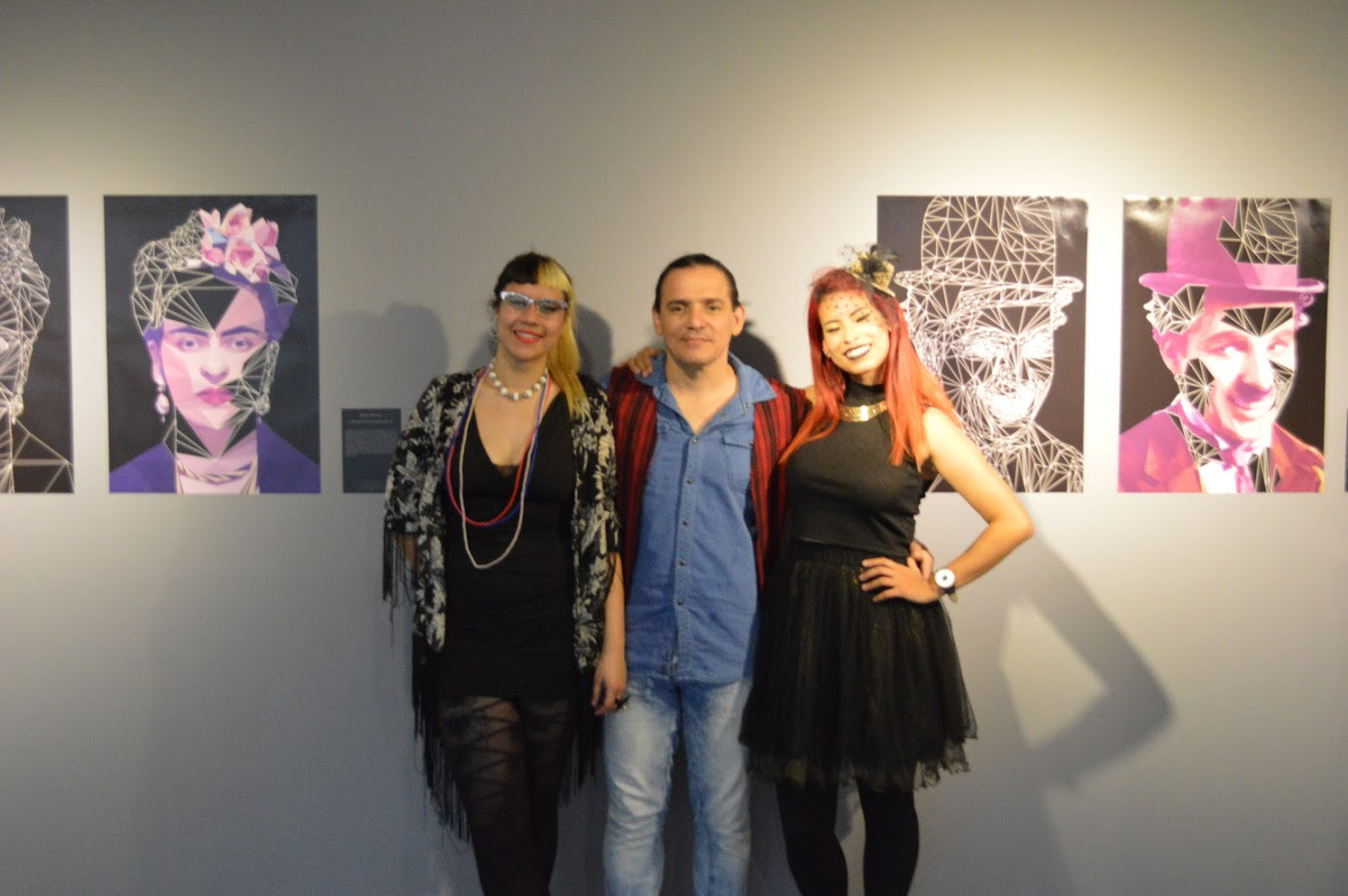 Ando atada a un sueño mío que soy yo. Cuando me veo de espaldas, en los espejos, me parece que tengo otro ser, que soy otra cosa. Me extraño por fuera, qué horror que no podamos ver nuestro cuerpo más que un lado cada vez.
¿Que pasará en el lado que no estamos viendo cuando no lo estamos viendo? (…)
Pero el cuerpo a lo mejor no existe: es el alma vista por la [lejanía] de sí misma.
Diálogo en el jardín del palacio. Fernando Pessoa.
Es una búsqueda alquímica y mística aquélla de ver más allá de nuestros ojos y encontrar en el cúmulo de materia que llamamos cuerpo a ese duendecito al que metafóricamente se le dice alma, esencia, psyque, suspiro o como queramos nombrarle. Hay quienes se han perdido en su búsqueda y hay quienes dicen encontrarla sólo para disimular su extravío. Leer al otro, como leerse a sí mismo, supone el mismo o un grado más alto de complejidad. Vemos con los ojos de la superficie y creemos comprender aquello que mal-entendemos. Queremos abrazar aquello que abrasamos y acercarnos a través de nuestro vacío comprensivo.
En un cuento japonés, escrito por Edogawa Rampo (homólogo niponés de Edgar Allan Poe), el personaje principal se lanza demencialmente a la búsqueda de su reflejo, entregando su vida a la construcción de un instrumento compuesto de espejos cóncavos que permitan develar lo que de su apariencia él mismo no puede ver. Se entrega, sin embargo a las tierras de lo desconocido y entra en la oscuridad de la locura que todo lo cubre.
En un proceder similar, la artista crea mecanismos de desnudamiento para expresar lo que detrás de estos personajes políticos se encuentra. No nos pone ante un espejo cóncavo, pero delata una interioridad por ella conscientemente creada. La conjunción de Trump con el tío Sam, la materialización de Jaime Garzón en el país del sagrado Corazón y el desnudamiento de estos personajes nos llevan al mundo de lo interior mediante una bella metáfora: lo simple compone lo complejo; lo complejo no es nada sin lo simple.
Mediante geometrizaciones nos acercamos nosotros también a la realidad para descubrir en sus tangentes lo que nuestro espíritu no nos permite comprender. Y así, desvelamos lo oculto mediante metáforas que nos permiten vivir sin el miedo de no ver más que una parte de nuestro cuerpo, más que una parte de nuestro mundo.
Filosofa de la Universidad de Antioquia
_____________________________________________________________________
Jberly Art Studio -Cali, Colombia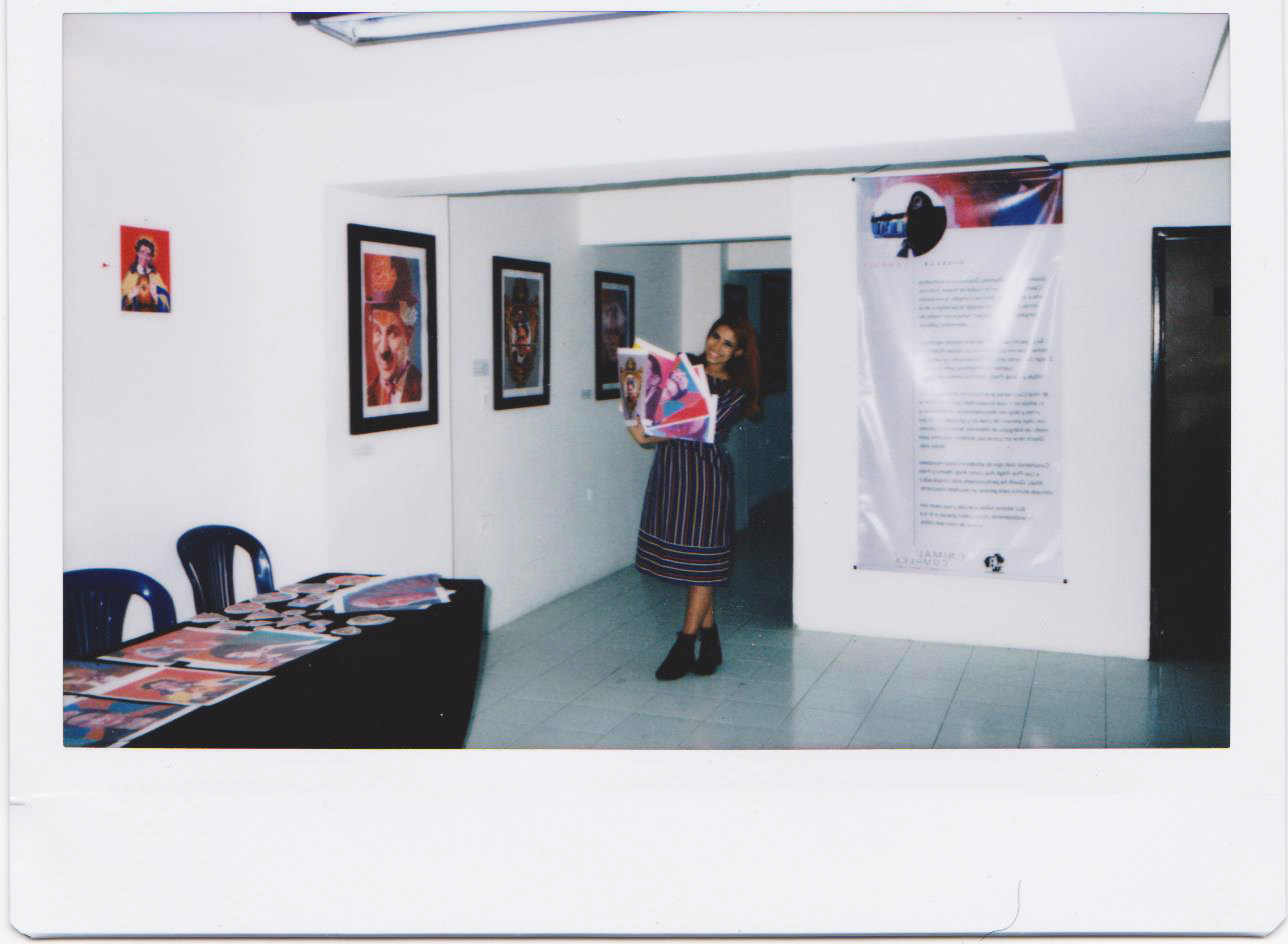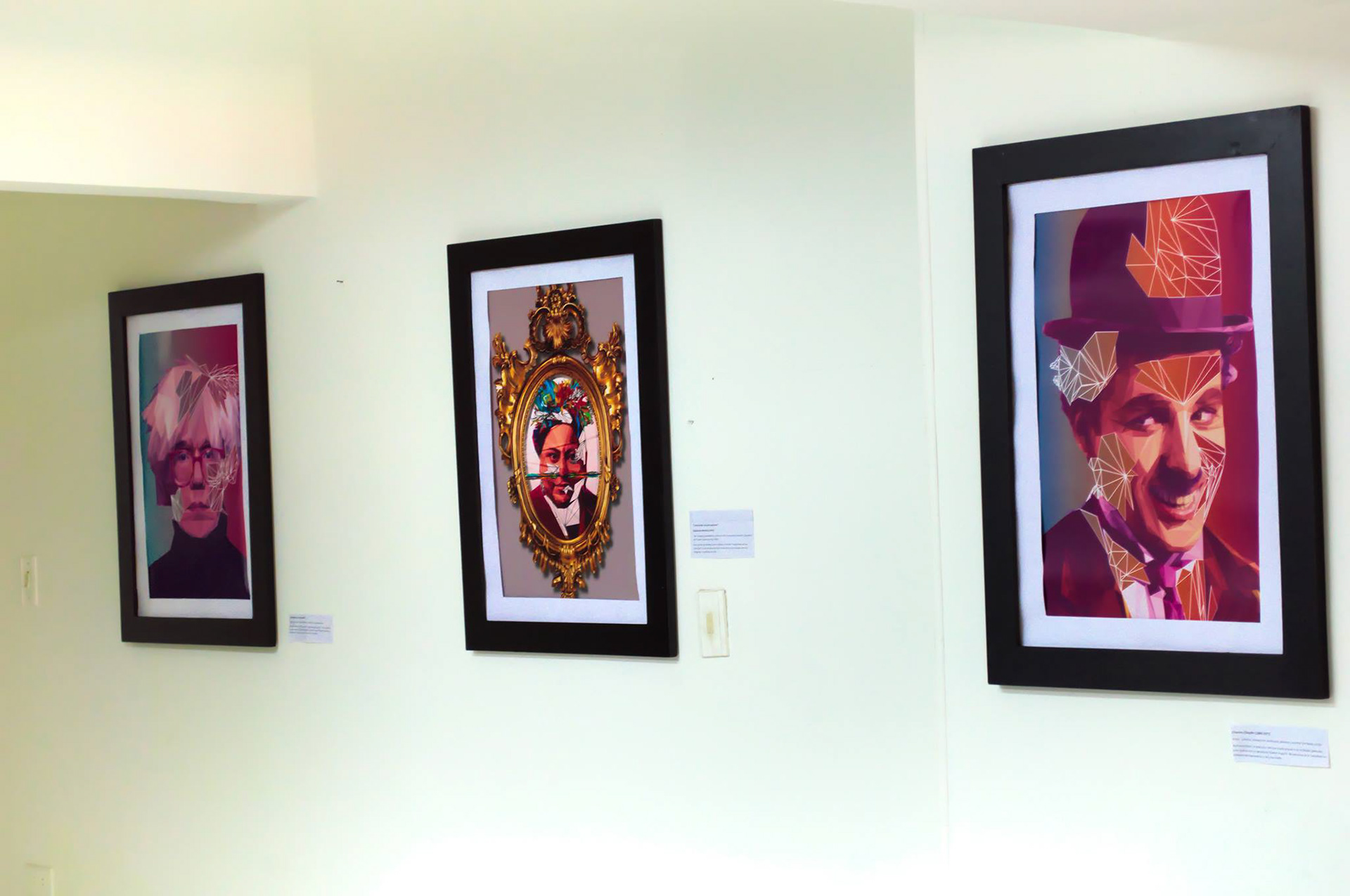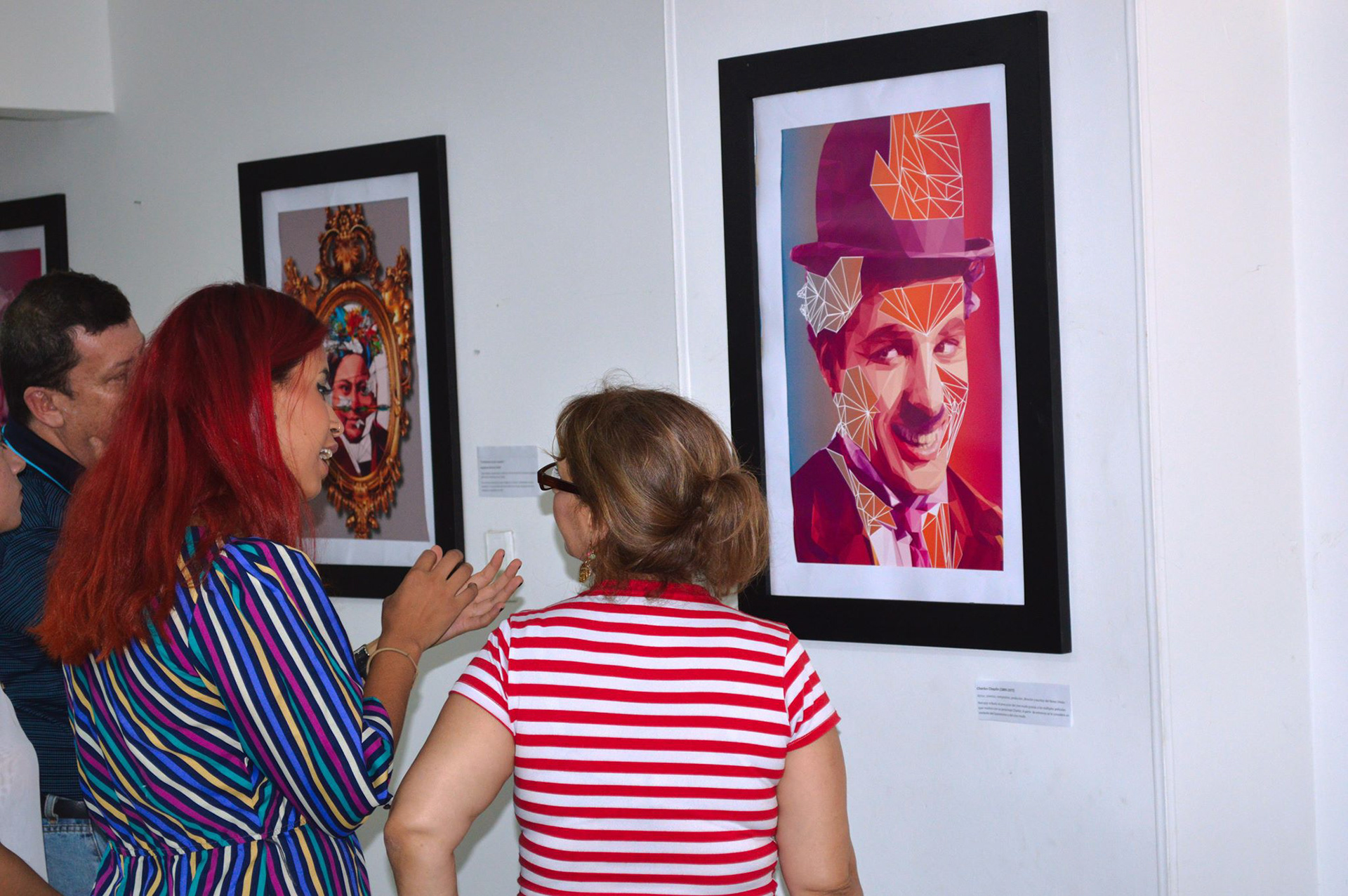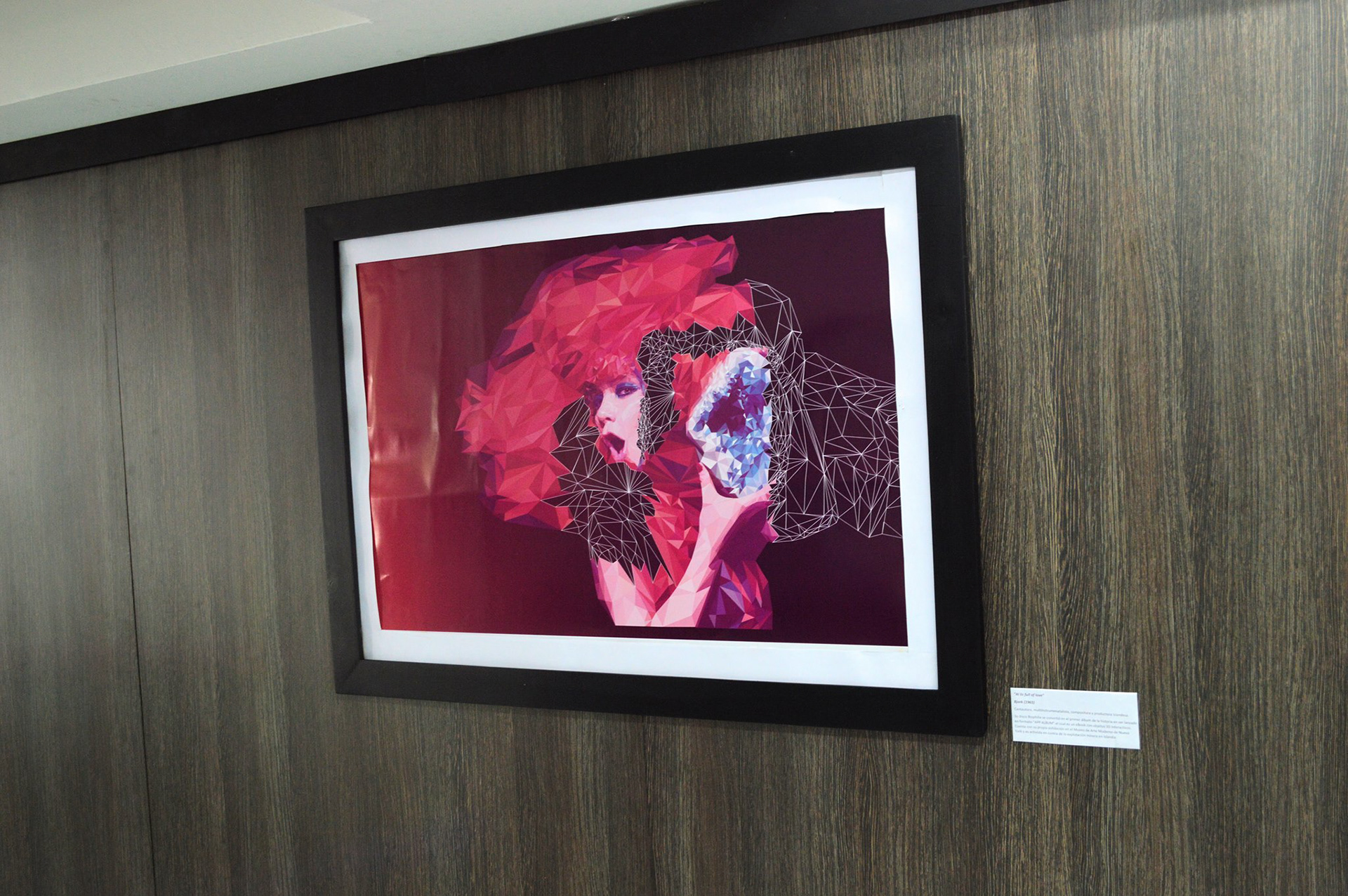 Giselle Manzano Ramirez, Colombian Graphic Designer and Illustrator  based in New York City invites us to be part of Minimal Complex; The exhibition where we can contemplate the paradigm of human complexity through graphic elements. Her project has national and international recognition in publications such as Adobe Illustrator and Design Taxi, among others.
Minimal Complex is the collection of illustration of the artist in which the viewer can appreciate the before and after decomposing the careful and complex process of creation and geometric study through triangles of different sizes and colors. Giselle takes into account light, shade and volume to give them life.

Turning all types of artists and icons worldwide to Low Poly-High Poly like Andy Warhol and Frida Kahlo, Giselle has perfected this complicated and delicate technique to generate an imposing result. His portraits spring to life and his faces are instantly recognizable thanks to the rich color palette that he uses.
_____________________________________________________________________
Ballots and Brews- A political poster show
AGA Jacksonville - Jacksonville, Florida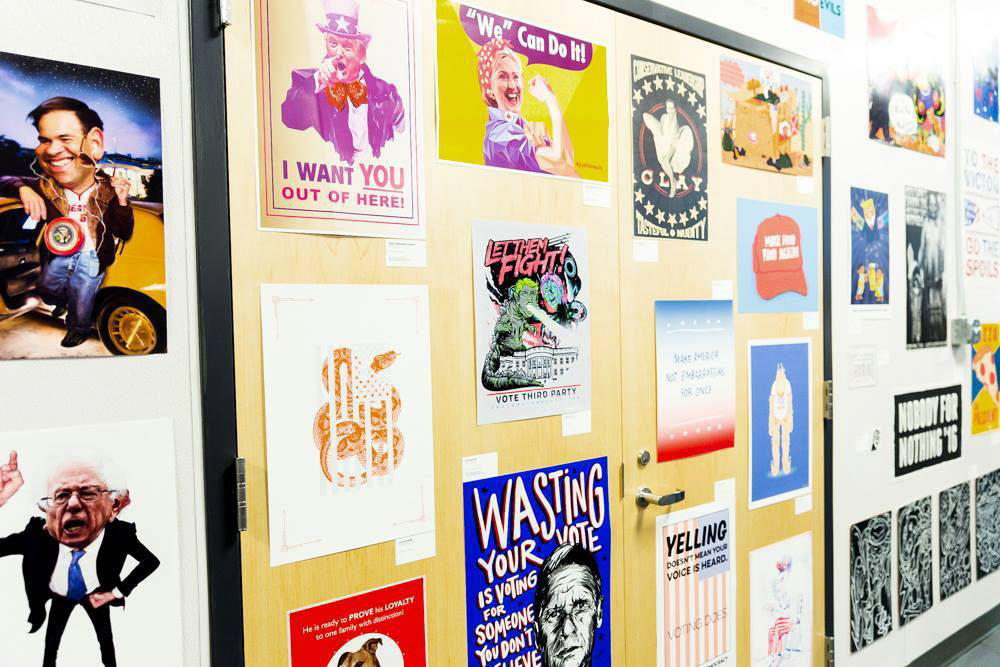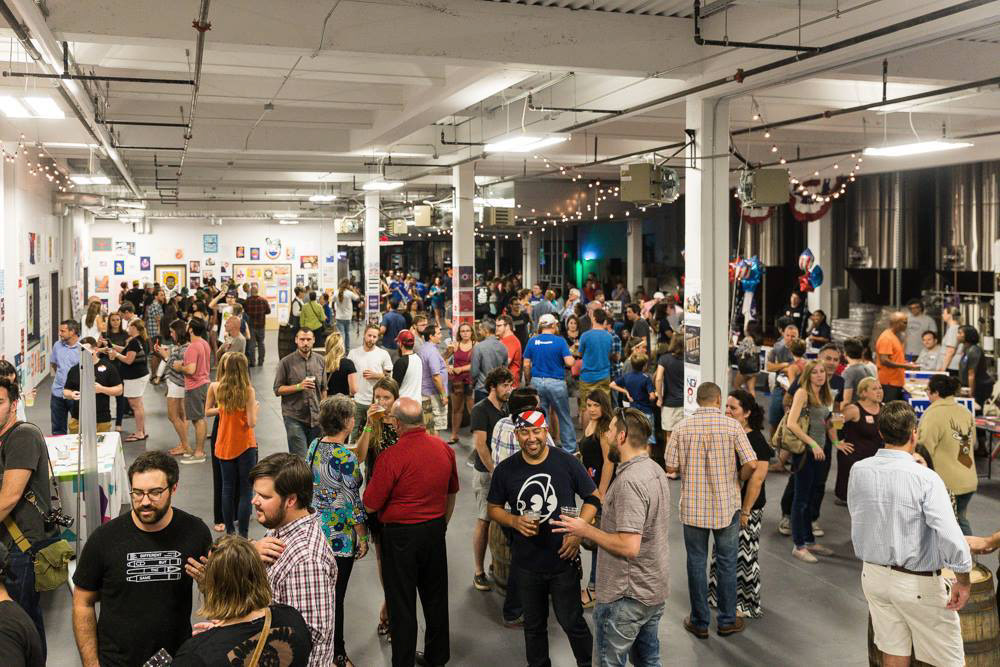 AGA Jacksonville and the Jax Young Voters Coalition would like to give a HUGE thanks to everyone who came out to Ballots & Brews: A Political Poster Show on Saturday night—we hope you all had a great time! A big shout out to our sponsors: Pratt Guys, Intuition Ale Works, Law Office of John M Phillips, Nuera Marketing, BREW Five Points, and StartUps CPA—without you, the event wouldn't have been possible.
Thank you to all of the artists and designers who submitted posters, to all of the campaigns and candidates for showing up on time and playing nice with each other, and to the bands— Gov Club and Willie Evans Jr for rocking our socks off with your performances! Last but not least, thanks to League of Women Voters Jacksonville First Coast for registering 22 people to vote throughout the night! The poster show will be up at Intuition Ale Works until October 9th, so if you didn't have a chance to see it in person, check it out this week! Feel free to tag your friends and yourself! 
_____________________________________________________________________
Diseño de Identidad Visual: 
Exposición Red Académica de Diseño de Colombia y Cámara de Comercio de Bogotá,
Recognizing the great value of visual identity design as a basic resource for the identification, presentation, integration and relationship of professionals and companies with their users, the Academic Network of Design / RAD presents this sample of projects of recent students and alumni, Design, of institutions affiliated to the RAD. Through this charming sample, the potential and great reach of the designers of the institutions affiliated with the RAD is evident.
Best Project: Medicentro Veterinario
_____________________________________________________________________
This exhibition brings together the outstanding works in Design of each of the workshops of Architecture, Graphic Design, Fashion Design and Specialization in Urban Design of the University of Boyacá.
Medicentro Veterinario  is a pet center located in Tunja, Colombia. It offers medical services, pet food, supplies, pet grooming services and more. Its mission is to offer high quality wellness to small and big animals: Pets and farm animals.