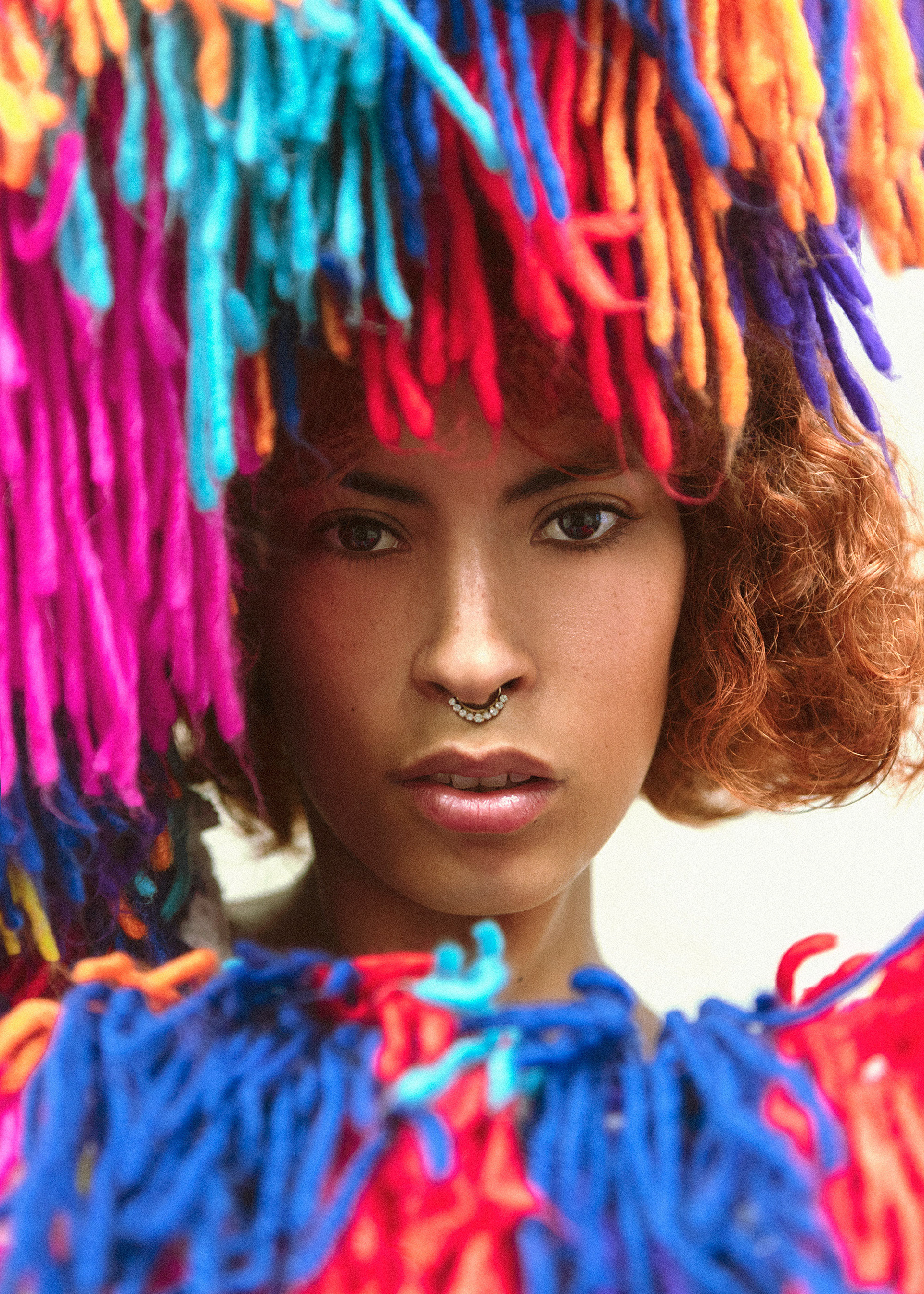 DESIGNING THE KEY TO YOUR CAGE
Giselle is an award- winning, multidisciplinary Colombian designer, artist and educator based in Brooklyn. Her mission is to empower human beings- through art, design and language- to create platforms to educate and heal. 
She believes in art and design as healing practices to help people express and explore their emotions, develop insight and make sense of difficult life experiences. Art, design, and education have saved her life due to the fact that she comes from a long lineage of oppressed Indigenous peoples in Latin America; where they have been oppressed and colonized, where racism and colorism is the norm, where patriarchy, homophobia, and domestic violence is the day to day. She believes that visual and verbal communication are keys to change the world, and understanding its power is a must. 
She wants to enable a deeper understanding of meaning, creation and interpretation in culture and society. Visual communication is key to change and revolution and one of the most powerful tools to create new sustainable ecosystems for communities of color. She envisions transforming spaces to places, telling our stories through different mediums- in other words, give life a meaning by coloring it with our personal experiences. 
Her work revolves around designing platforms for education, awareness and empowerment and understanding that design is a narrative, a story wanting to be told. She collaborates with emerging artists in fields such as visual communication, art, film, music, fashion and textile design.  She has received press from national and international media such as Adobe Illustrator, Teen Vogue, Afro Punk, DesignTaxi, ABC News, among others. She has given conferences and workshops at institutions such as Pratt Institute, Colombian Embassy in NYC and ReFashion Week NYC and has worked for clients such as Conde Nast, Urban Justice, Weber Shandwick, Four 32C among others.